I got to know Anette through a friend of mine. My first in-real-life meeting with her was to take some photos of her and her beautiful horse, King. Just for fun I made one of the photos into a vinyl record cover...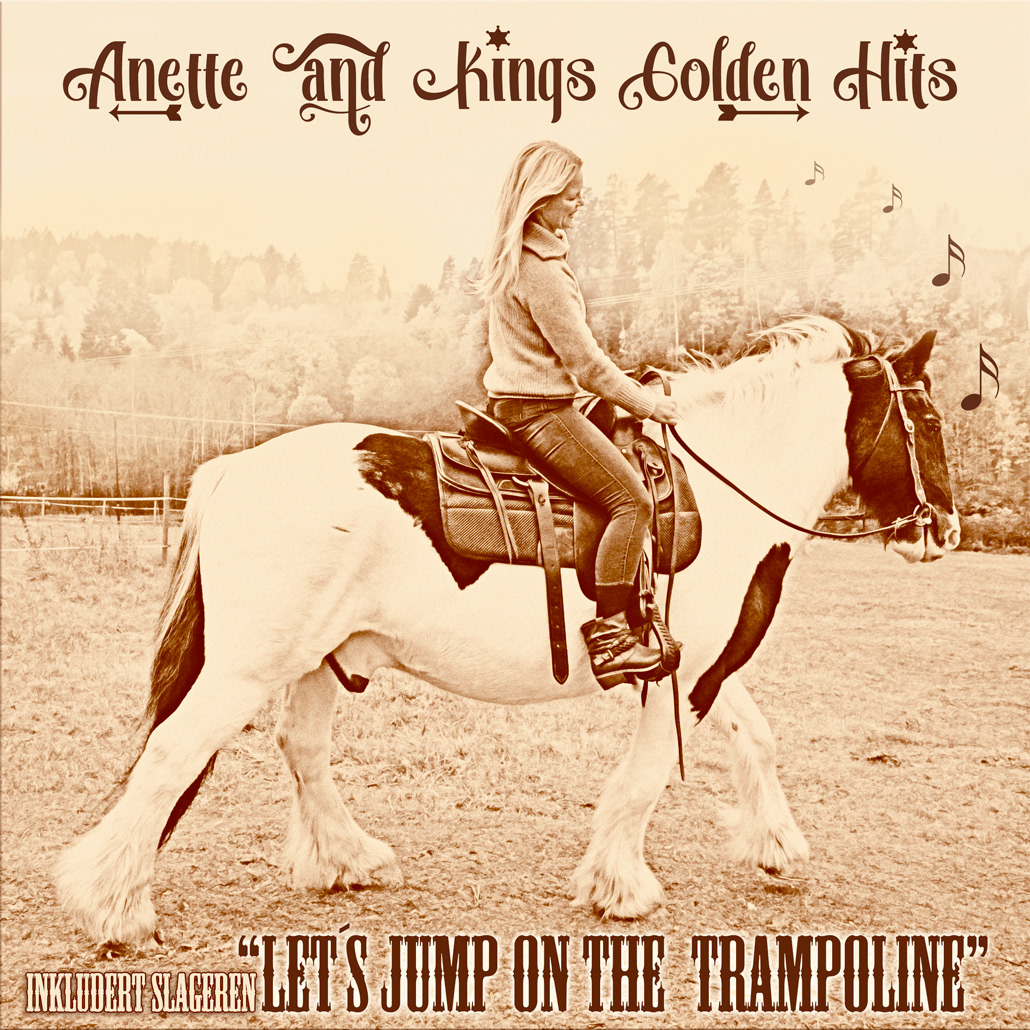 She liked the photos etc. so later I got invited to be the photographer at her wedding...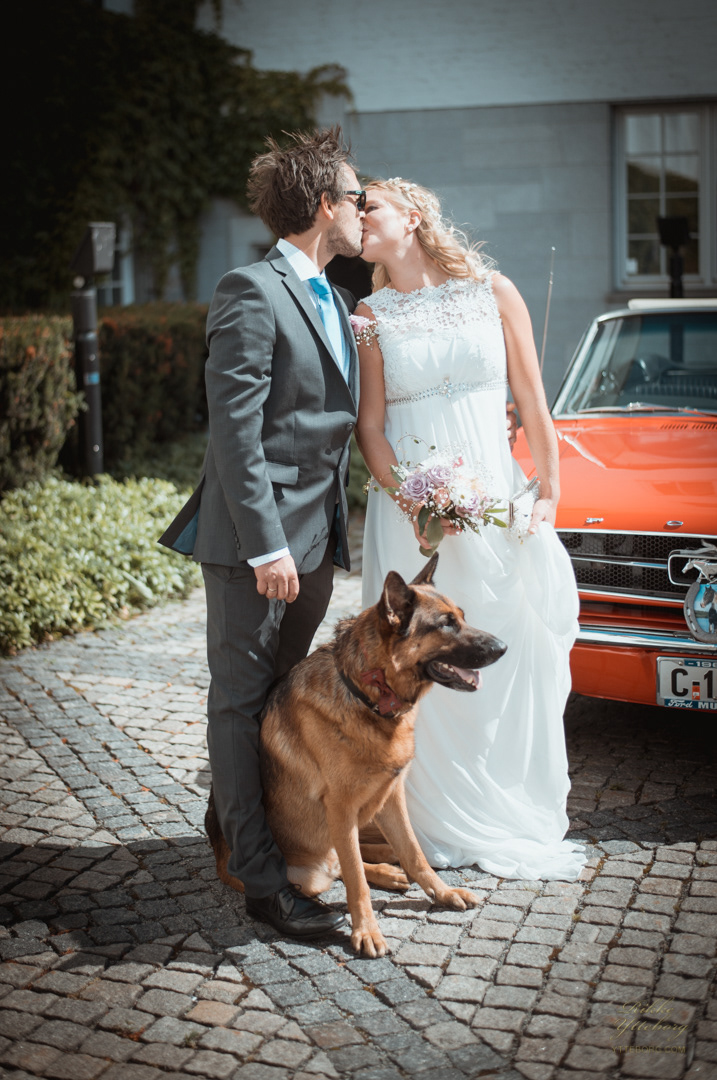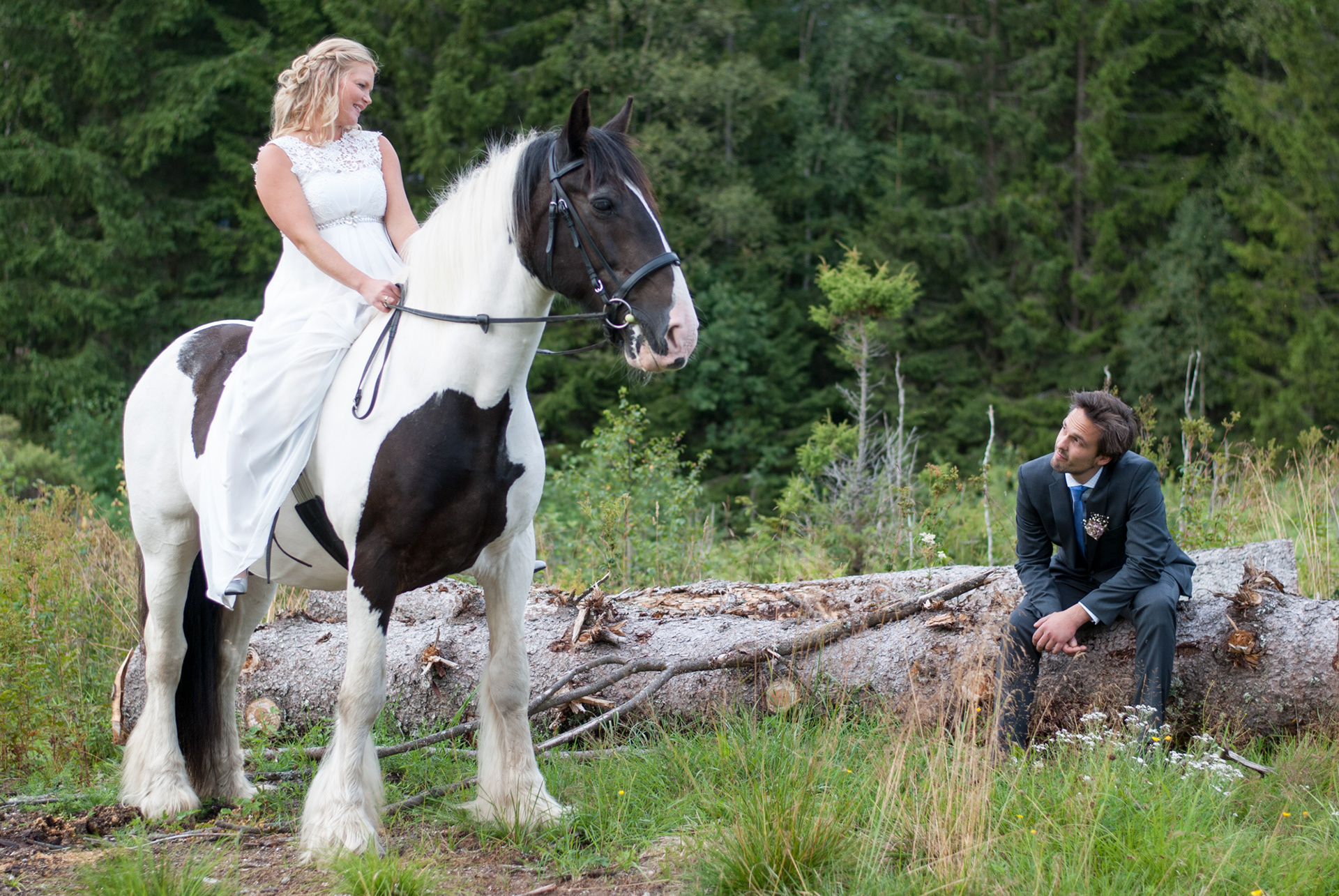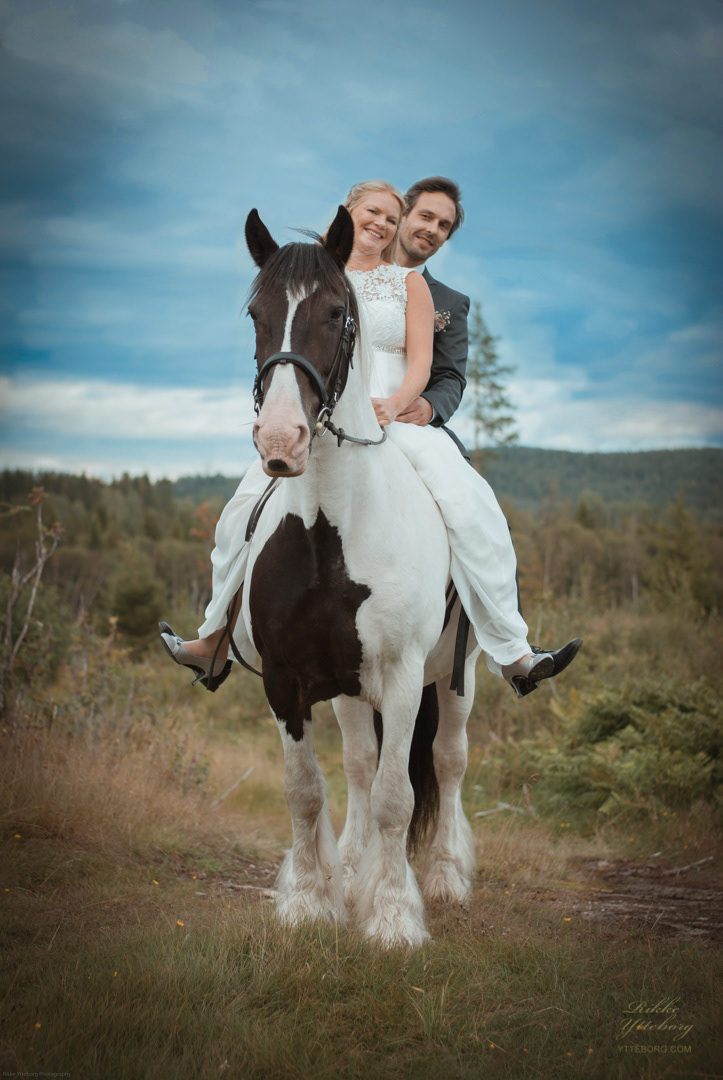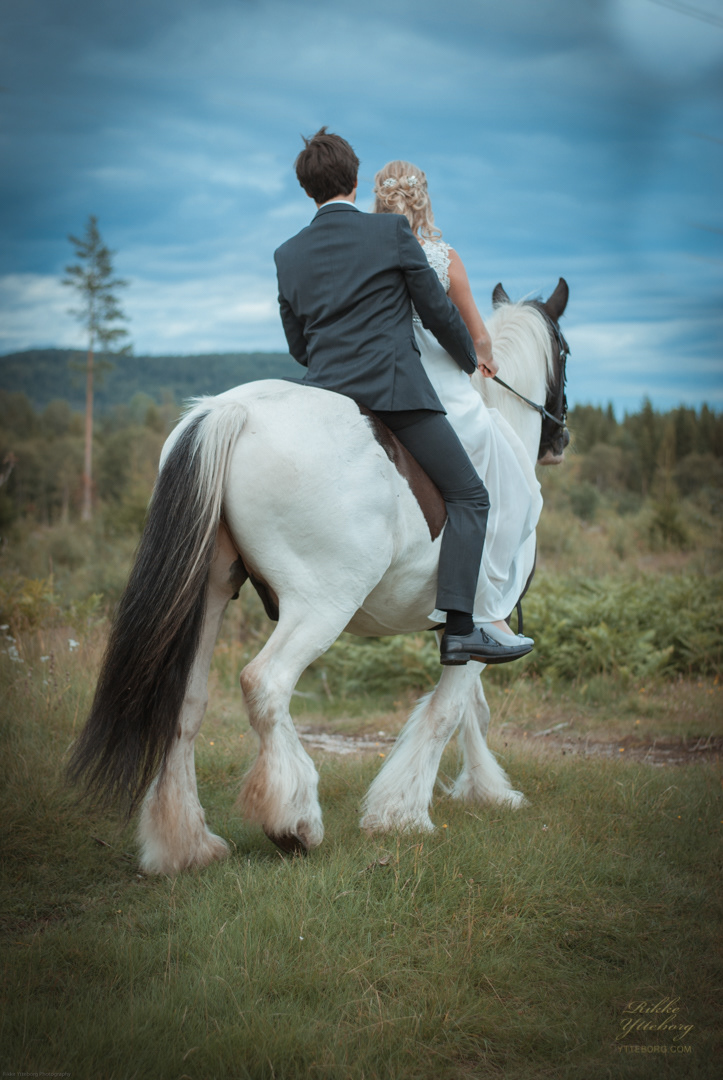 I took a lot of photos. They were so easy and fun to be around. So, as a gift I turned some of the photos into a fairytale movie...
And they liked the fairytale movie, so I turned it into a storybook along with more of the photos from the wedding...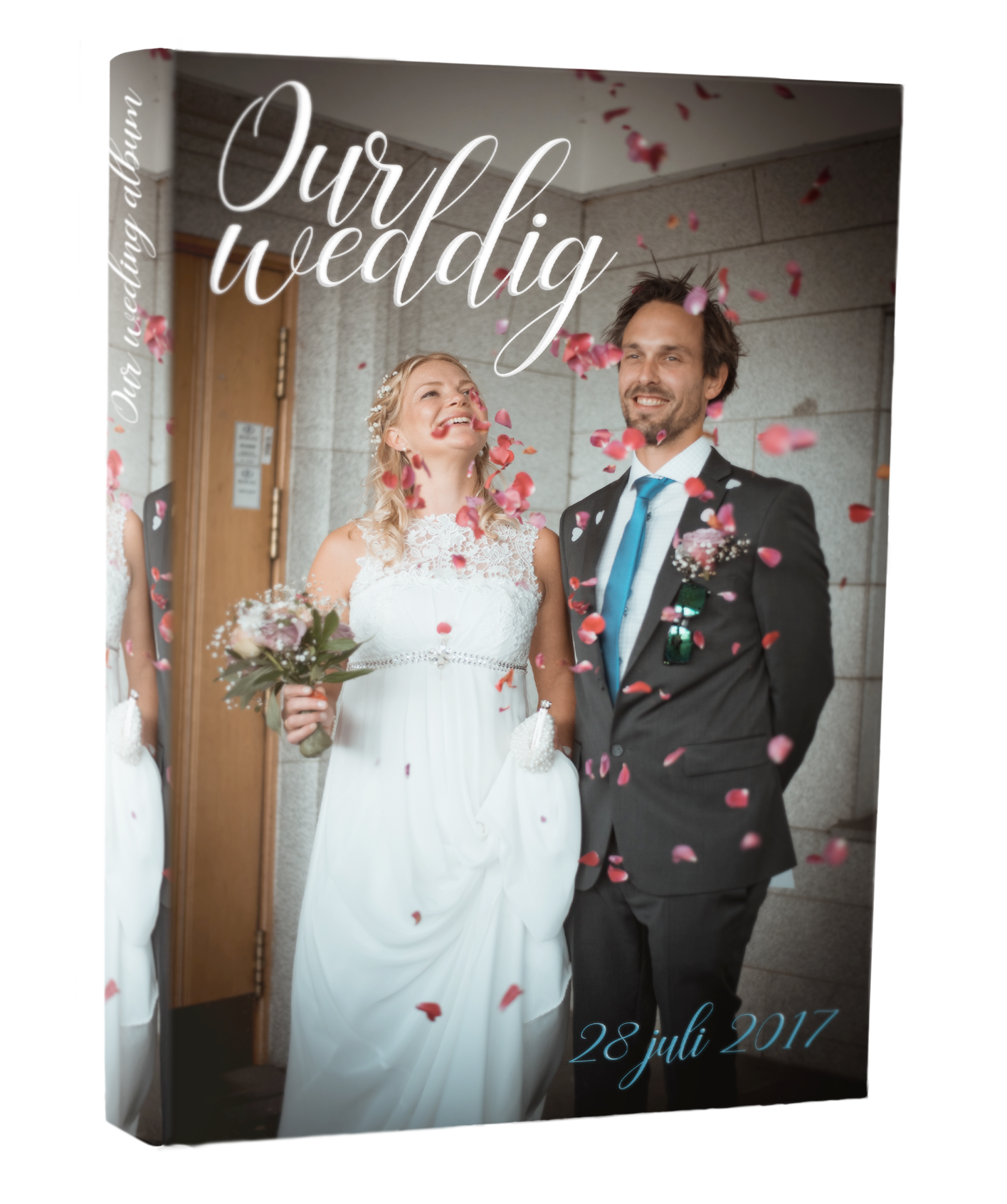 And when I gave them the usb-stick with all the digital files, I also made a small brochure... .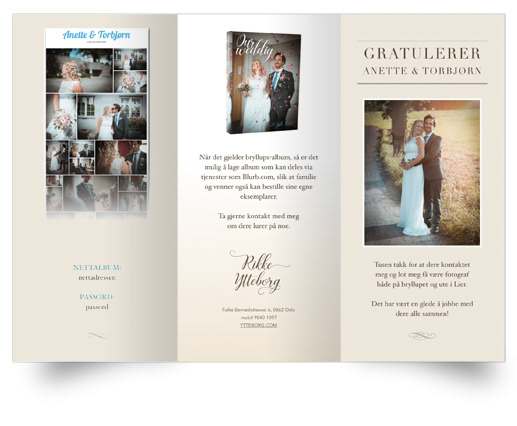 ...with e.g. inspiration of frames for the photos...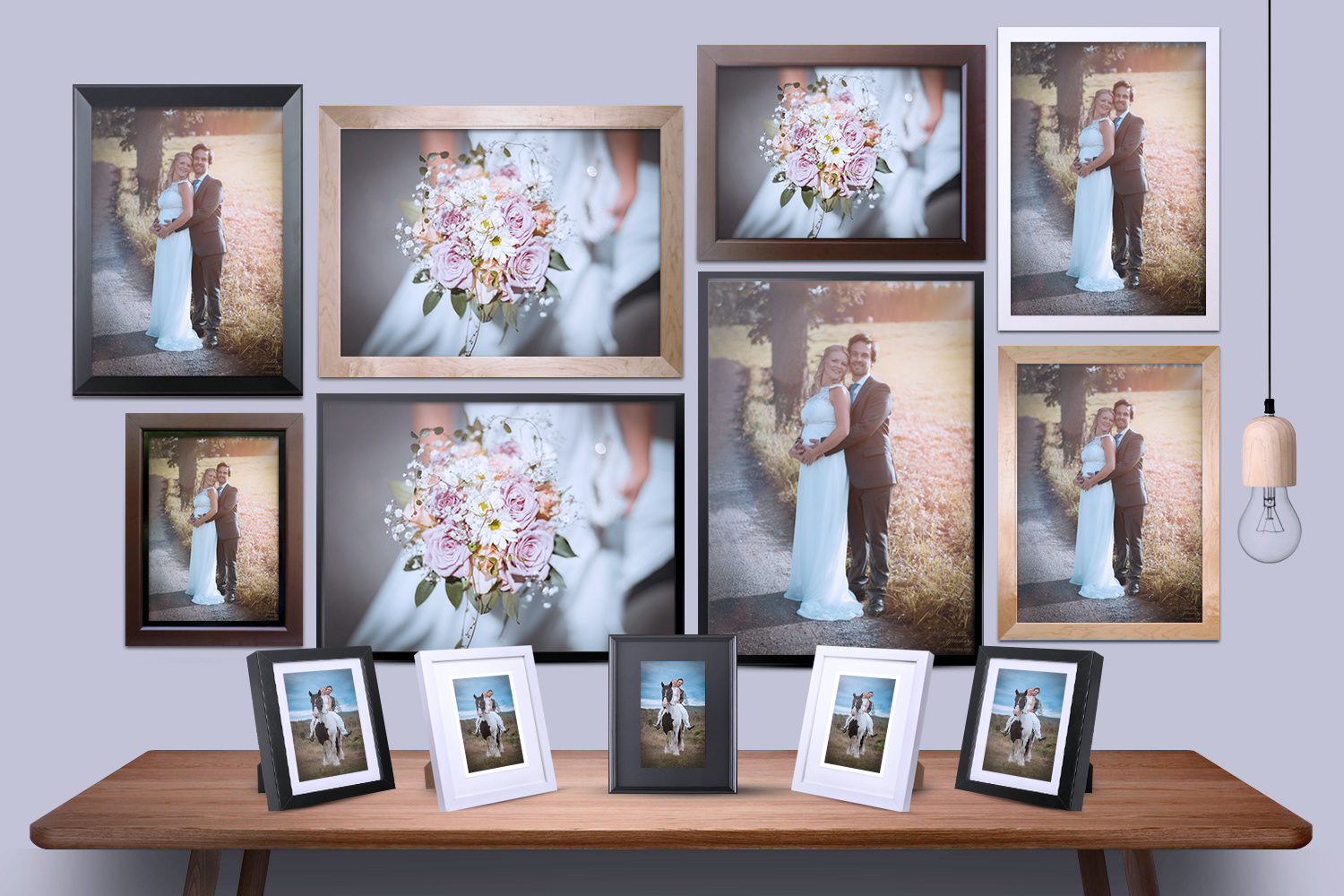 ...and I wrote where they could find an online, password protected gallery with all the images and videos, so they could easily share them with friends and family.
They also wanted my help with making the "Thank you" cards, and I made several suggestions for them that they were happy with.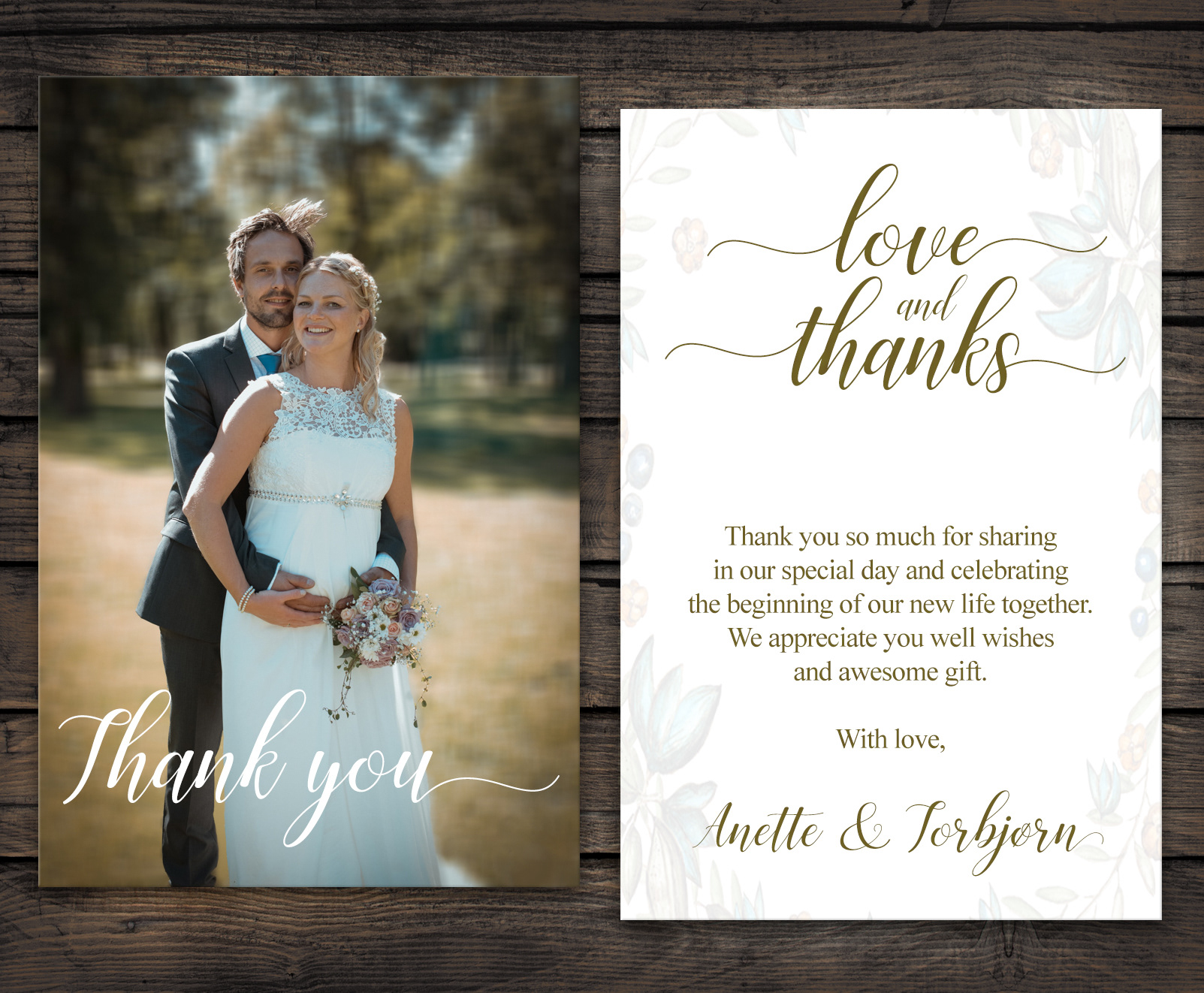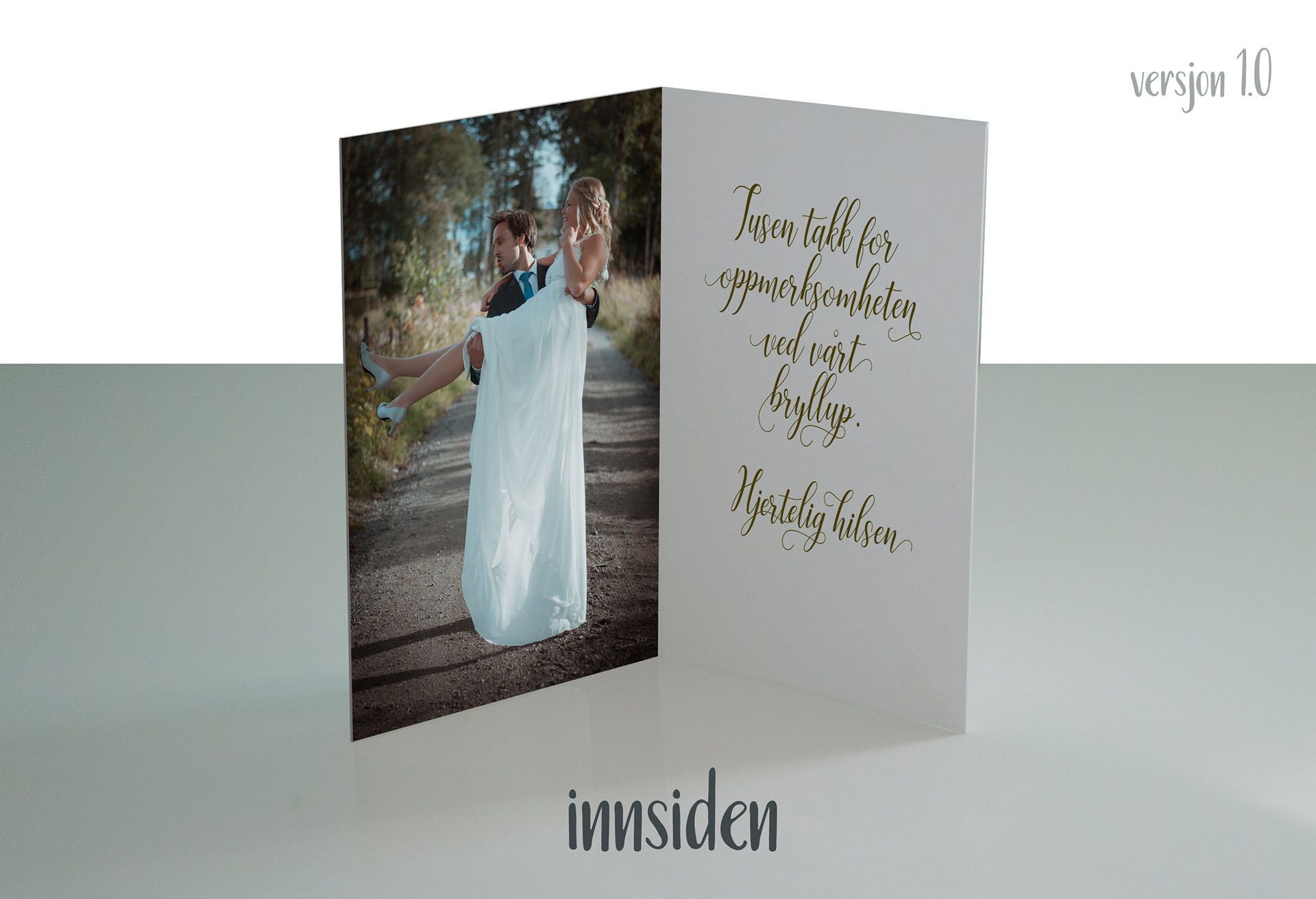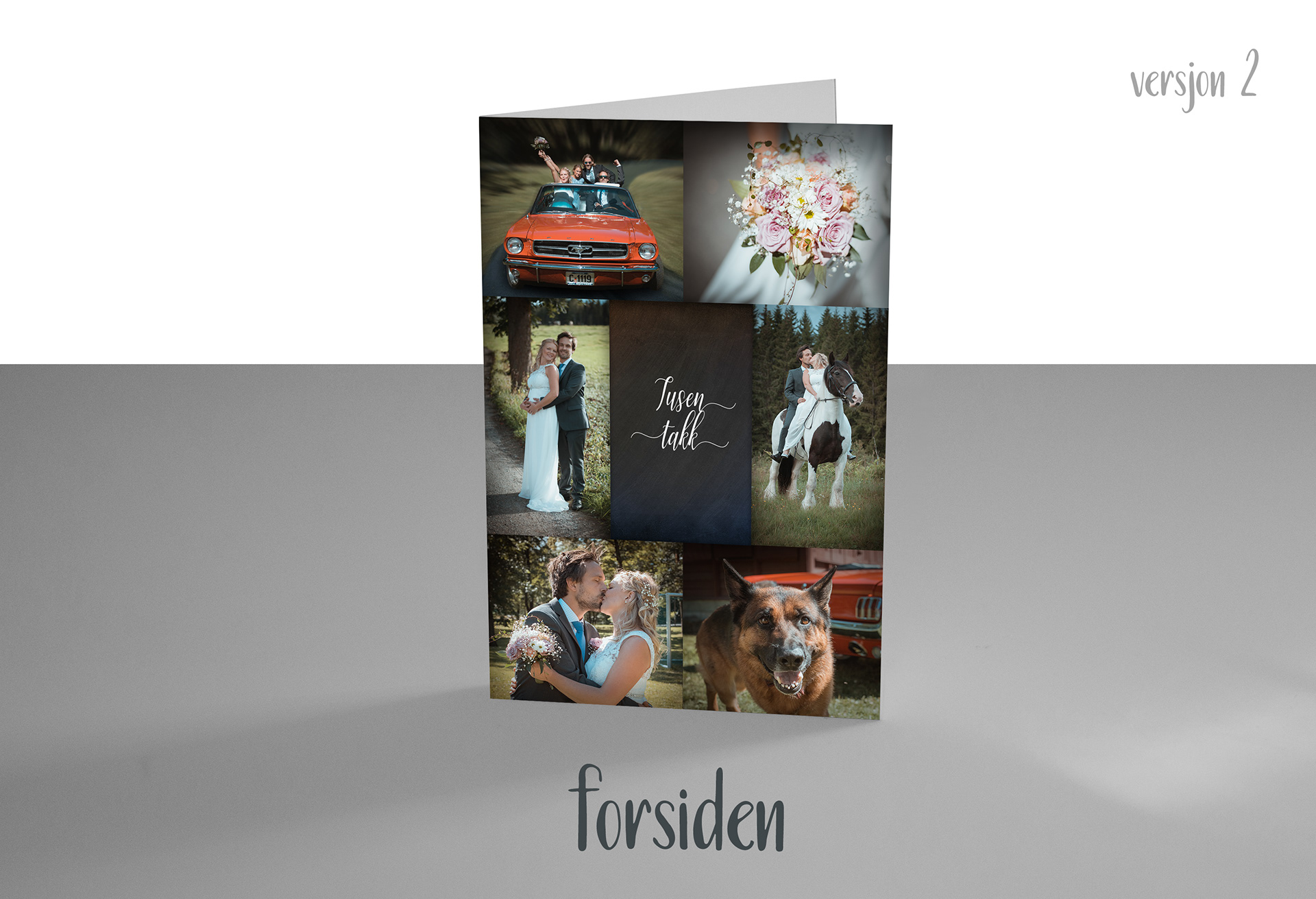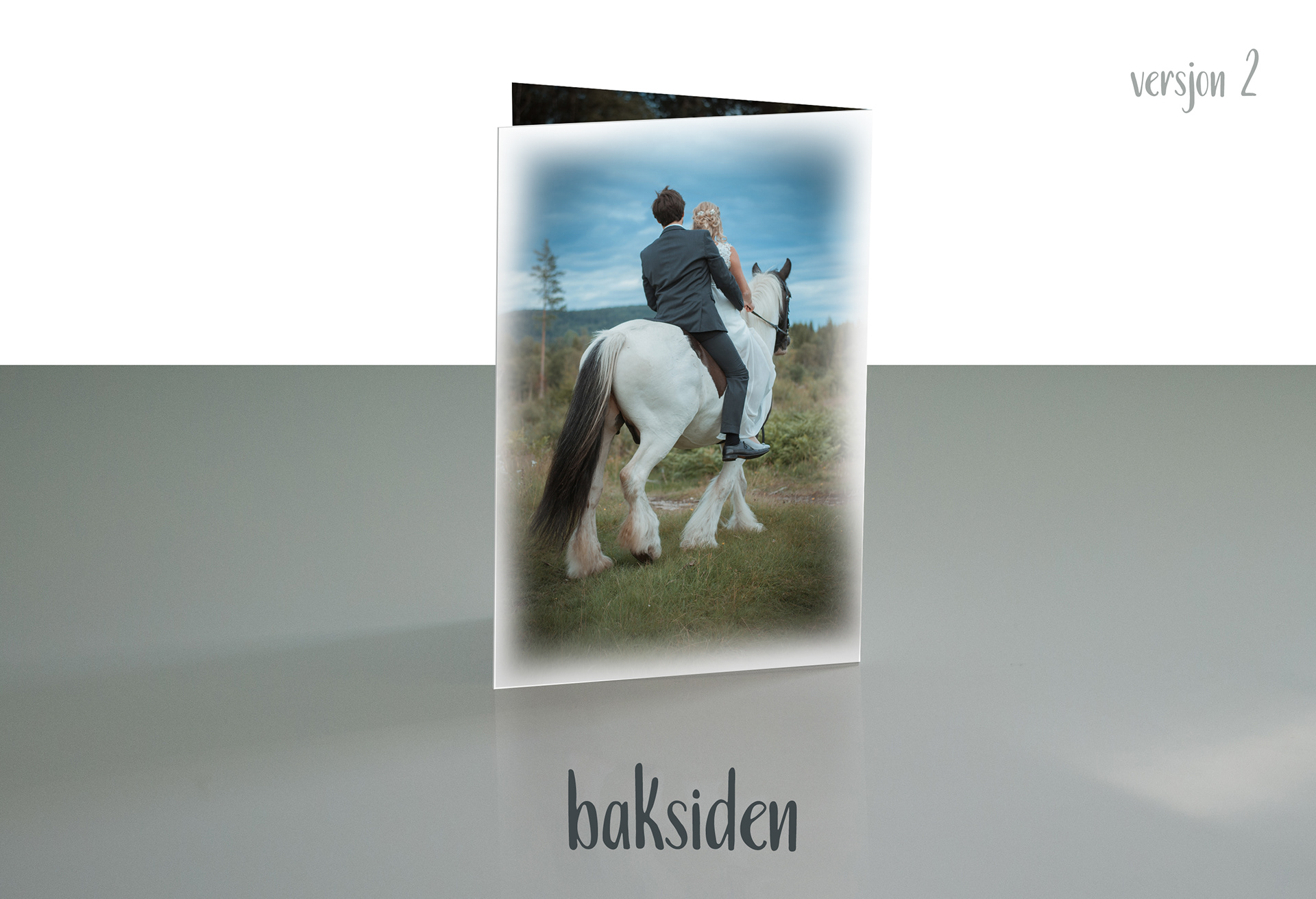 Some months later, they had a great announcement: "They got a baby boy!" 
So we went to my cabin, The Fairytale Cottage, and took some photos.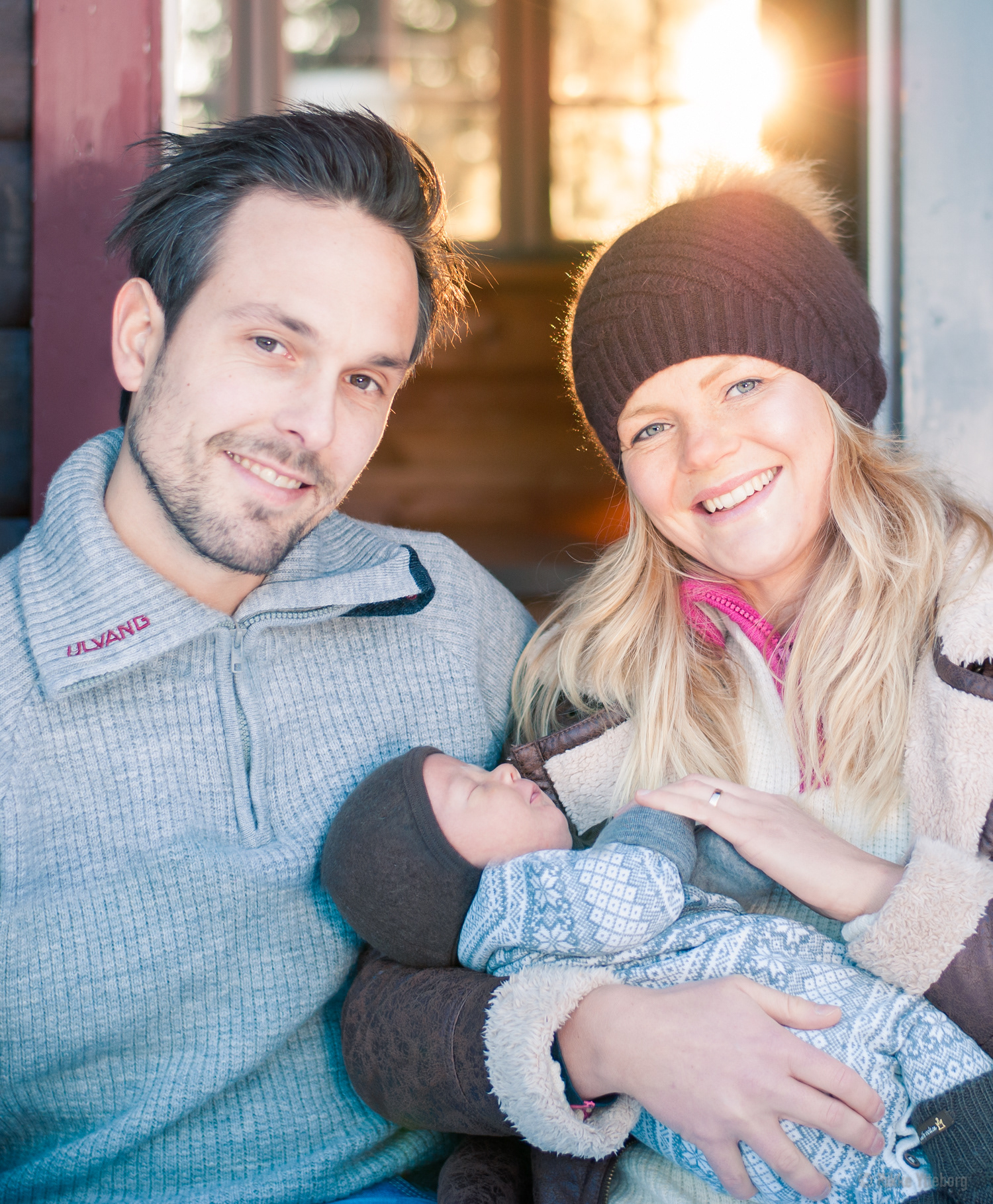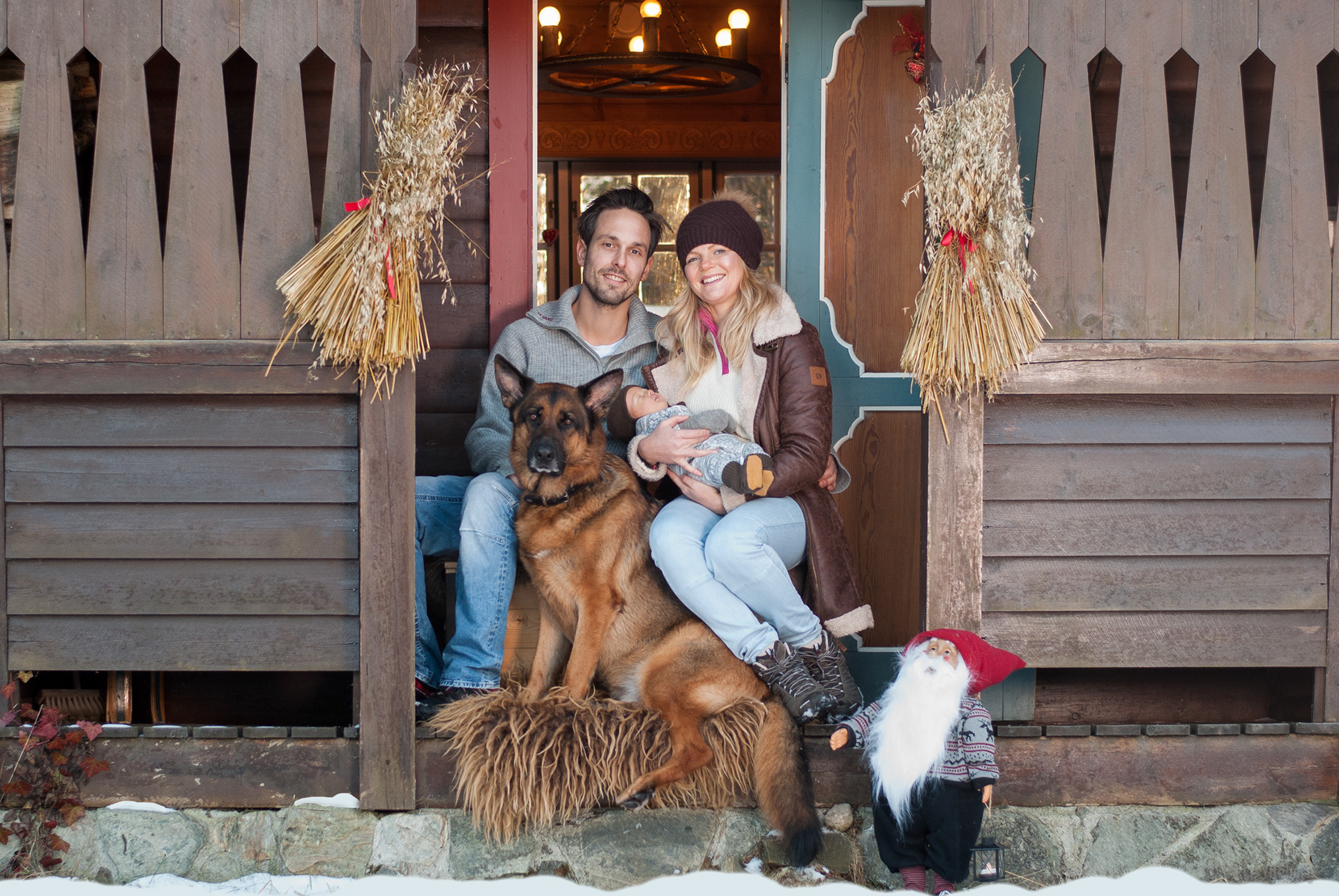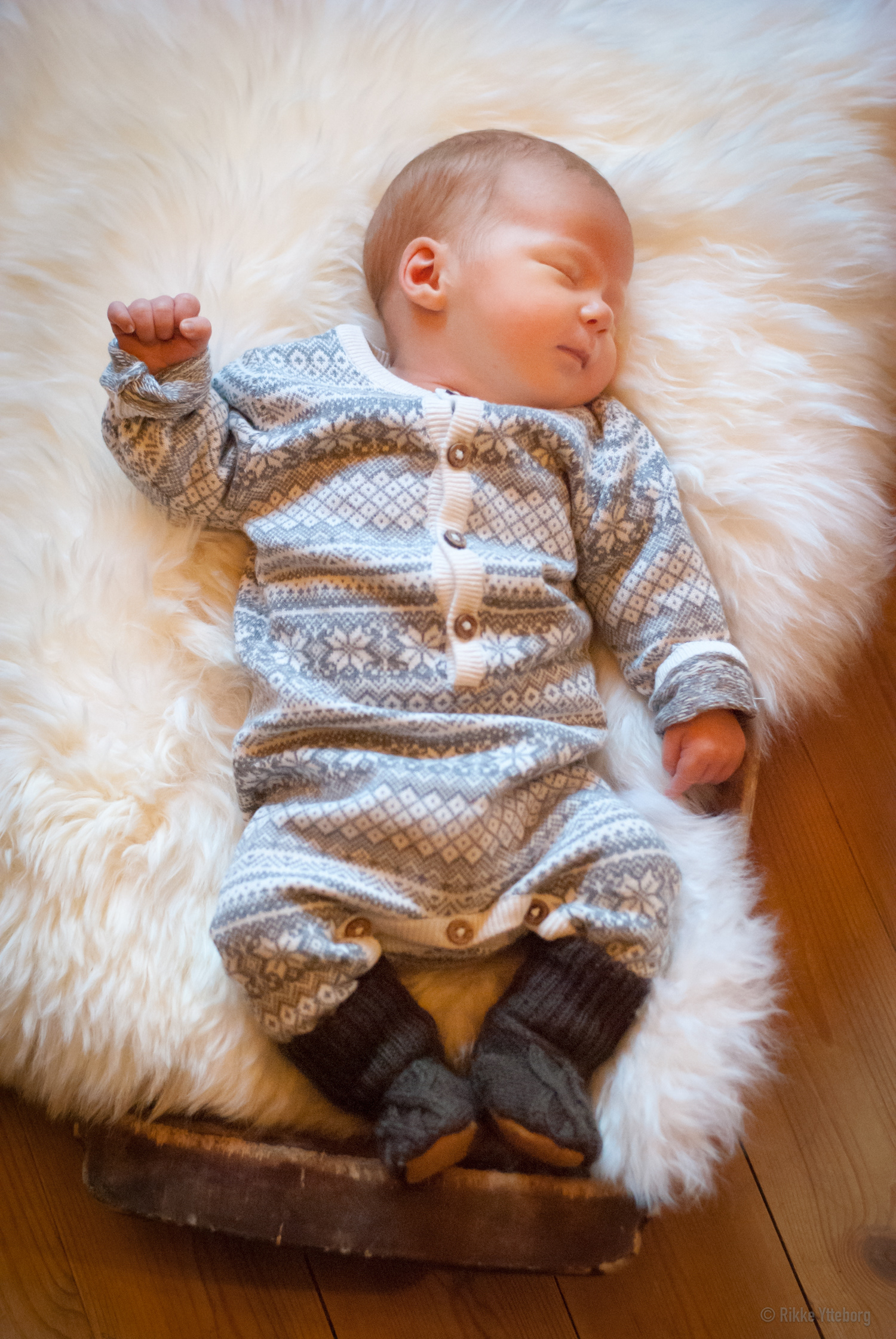 I am so blessed to have been a part of your wonderful journey! Thank you!
"Jeg vil anbefale Rikke Ytteborg hvis du vil ha det lille ekstra som vi fikk til våres bryllupsbilder. Hun har sitt eget særpreg som vi ble veldig fornøyd med."