My sisters husband, Ole-Andreas, is not only a motorcycle enthusiast but he also has huge knowledge and experience with a lot of different motorcycles. One day he asked me if I wanted to help him create a blog for his hobby and take some action photos when he drives the motorcycles. He knows a lot of people in the motorcycle field so he is able to borrow, test drive, take still photos and write about new models that are being released to the market. This looked like a perfect project for me, so I said yes and a few days later the project began. I asked him questions about what he wanted the site to look like and what kind of features he wanted, and based on all the information he gave me and all the knowledge I have about making websites, the overall look and feel were soon made using Wix. We then tweaked things a bit and added e.g. a scrolling photo frame at the top etc.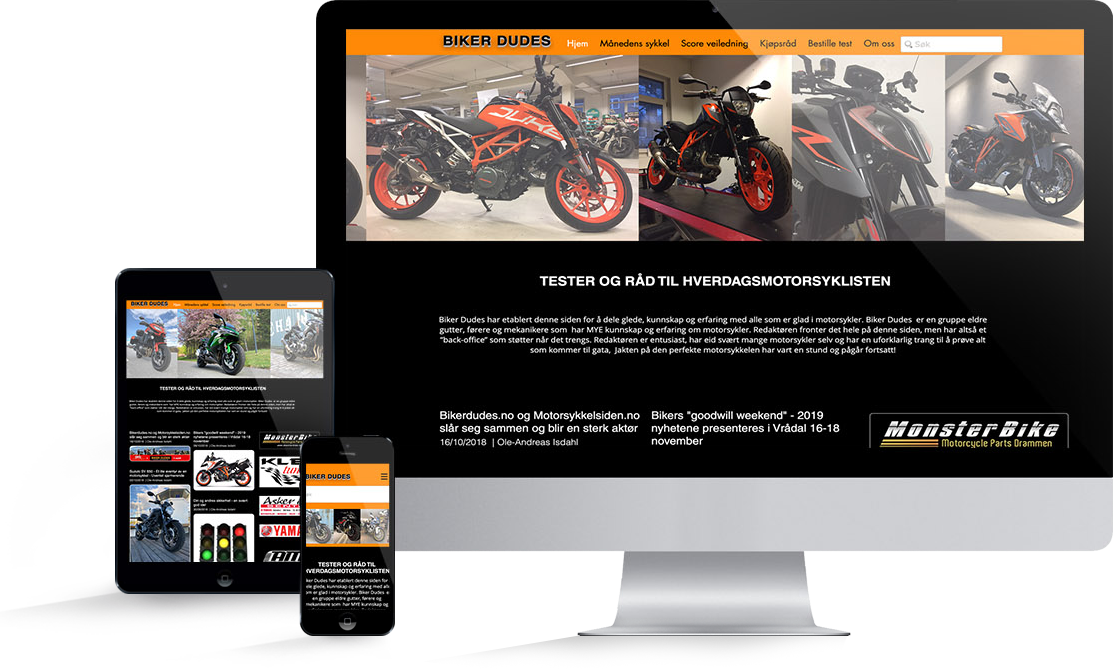 I used Wix´s SEO-guide and filled in here and there the keywords etc. to make the site rank high on search engines. And because he was a very productive person using the blog, Google soon ranked the site high and made the search look nice like this:
He writes in a very entertaining, enthusiastic way, so it did not take a long time before another motorcycle site here in Norway got hold of him and asked if they could cooperate. And so they did, and his writing skills mixed with all his knowledge of motorcycles led him out on new roads. Before you knew it, he was invited by a huge TV-channel to go to USA to cover the launch of Harley-Davidsons first electric motorcycle. And he also helped create a huge gathering of motorcycle enthusiasts at a hotel where they offered interesting talks and the ability to test drive motorcycles. On behalf of his site, Bikerdudes, he handed over a diploma to "This years surprice" and I created the graphic design of the diplomas. The word "Diplom" is written in a font that looks like rubber, and the background of the diploma has a pattern that looks a bit from tires, and an orange (hence the colour codes of Bikerdudes) graphic element that looks a bit like a road.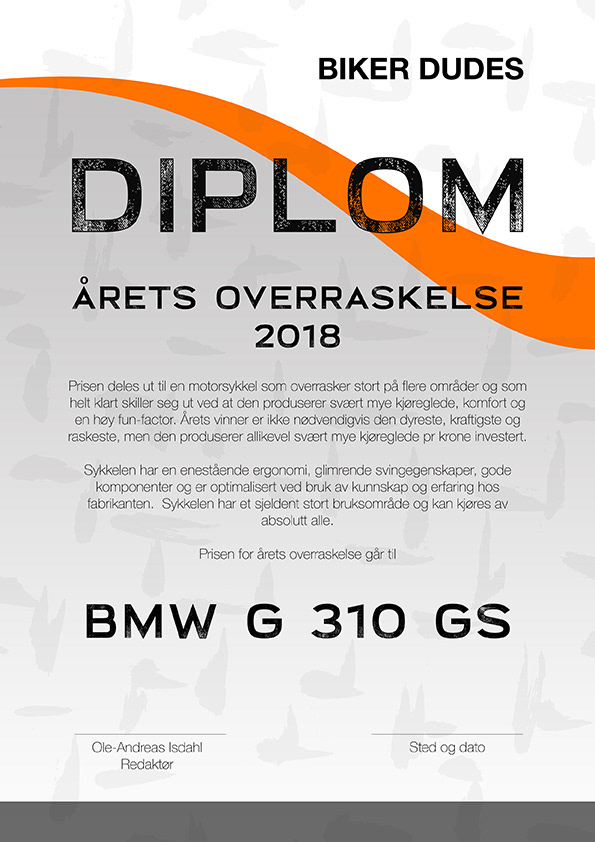 Now he is a regular contributor to one of Norways biggest motorcycle magazines, MC Avisa. He test drives and writes, and I take the photos. The blog is no longer maintained, but you find the link to it
here
. We have made it to the cover of MC Avisa three times.🥳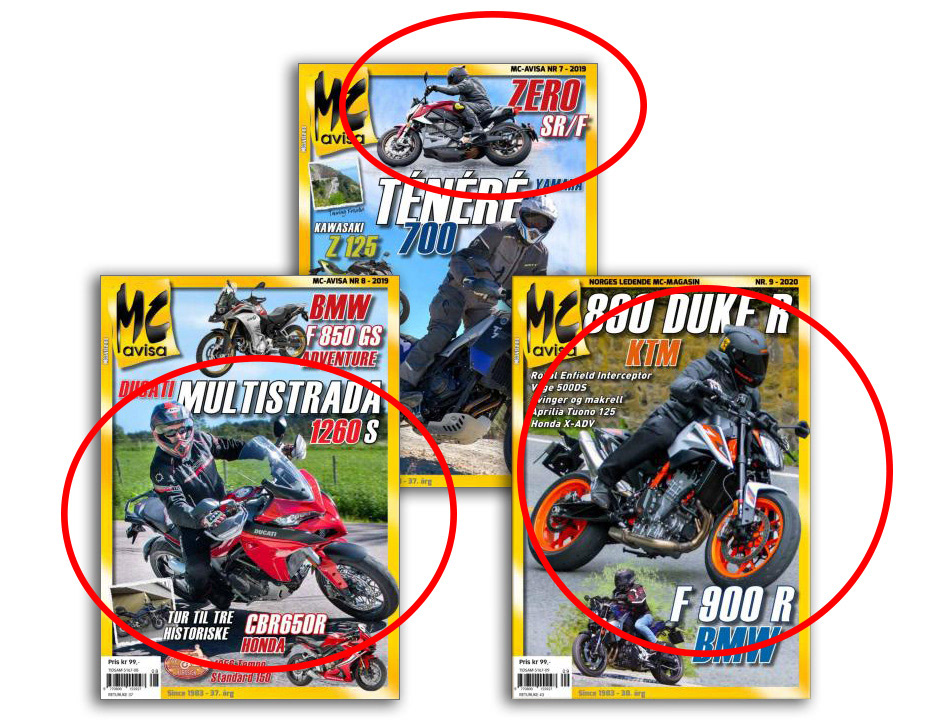 "Rikke brukes som en av fotografene for Bikerdudes.no og tar hovedsakelig bilder av objekter i bevegelse. Bildene er skarpe og tydelige hvilket er helt essensielt for vår type formidling. Vi er veldig tilfreds med Rikkes arbeider."
Ole- Andreas Isdahl, Blommenholm