Sigurd is the son of my eldest cousins and I grew up next door to them. I was so thrilled when I got the opportunity to take photos in their wedding. I followed their beautiful day from the morning when Marte, the bride, got her makeup and hair done, all the way till just before they went inside to have the dinner several hours and three locations later. I took a lot of photos and the next days I spent culling them and editing (colour grading, removing distracting things etc.) Already the next day I gave them access to some of the photos so they could share with friends and family on social media etc.

They loved the photos and was looking forward to see the rest of them. Some days later I had the pleasure of meeting them again in person and hand over all the high resolution files. 
The photo they wanted as their "thank-you-card" could become even better with some editing. The veil of the dress was not so visible, so I borrowed some veil from another photo we took, edited away some pink dress from another person and voila - the photo was great to use on the card.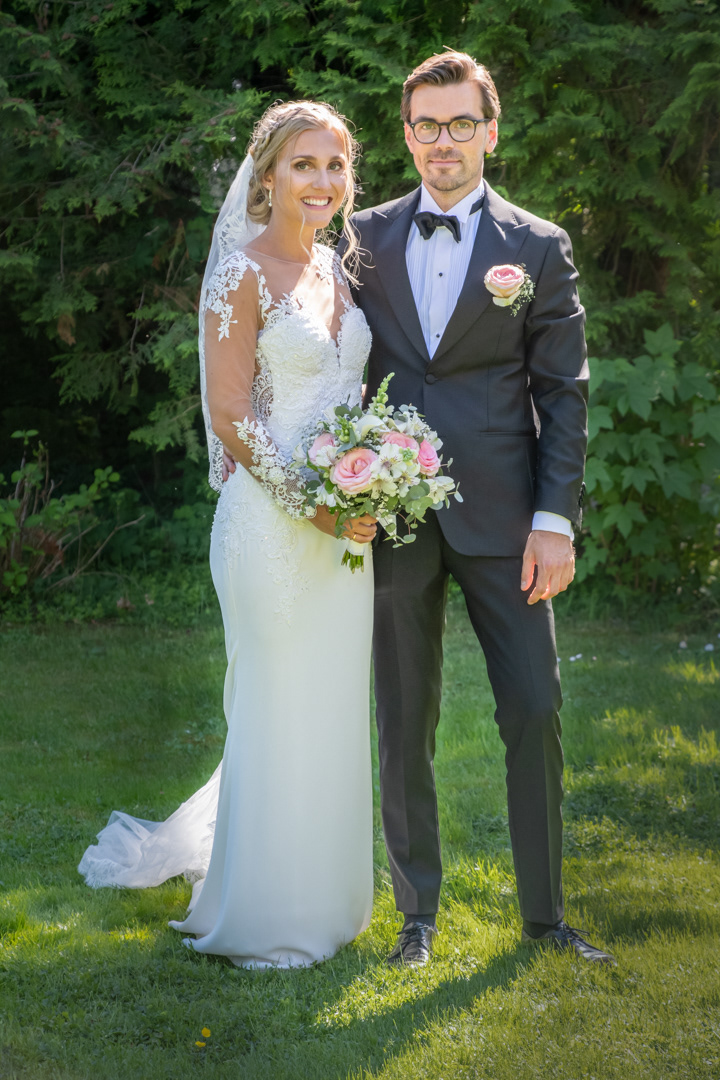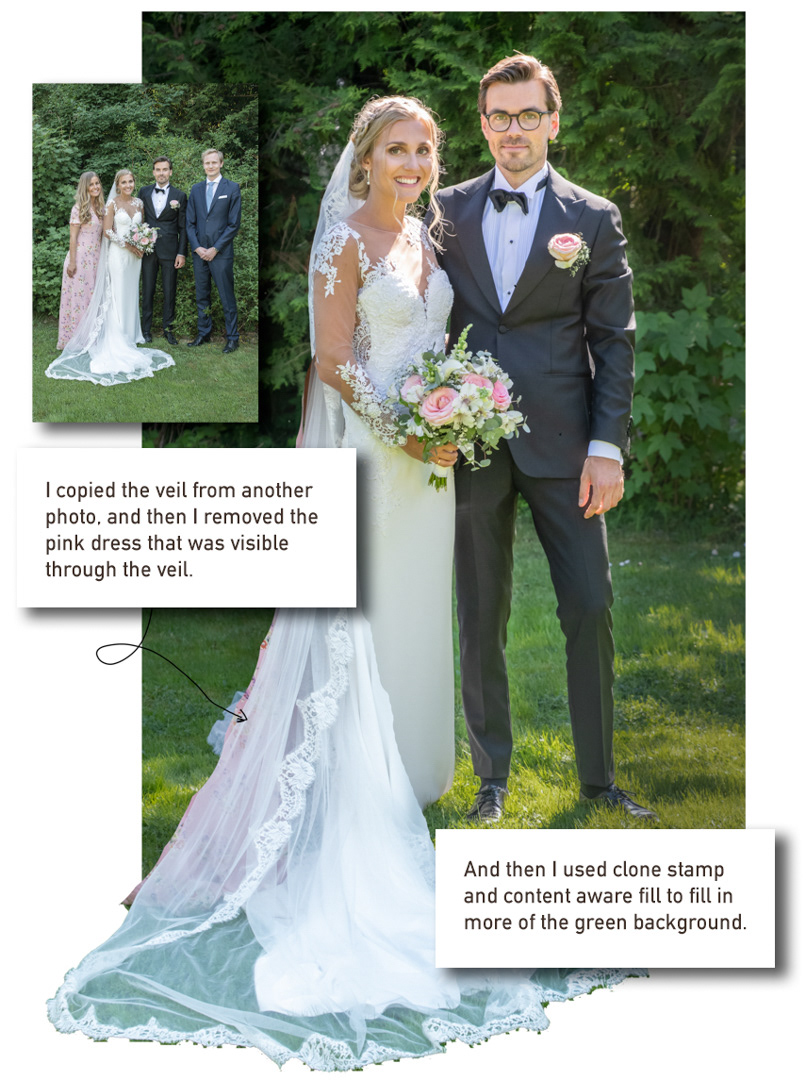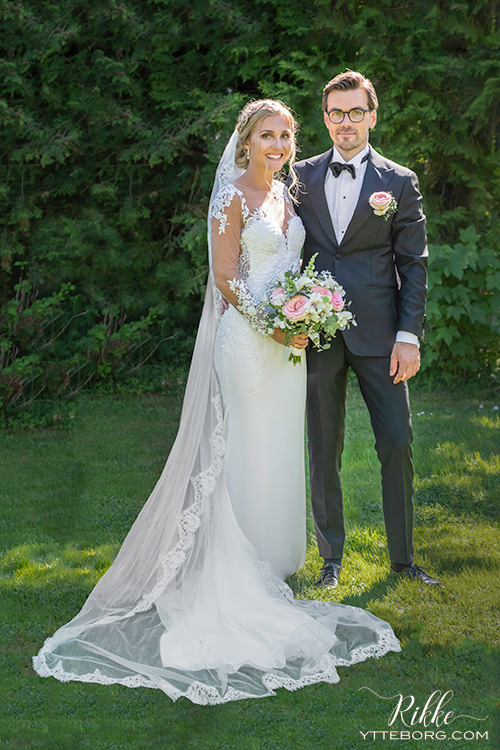 "Rikke var fotograf i vårt bryllup. Hun er en dyktig fotograf som var med på å skape minnerike opplevelser. Hun er behagelig å ha rundt, har et øye for detaljer og brenner for å ta gode bilder. Vi hadde en tett dialog med henne både før og etter bryllupet, og hun var opptatt av at vi skulle være fornøyd med bildene og komme med tilbakemeldinger på om det var noe vi ønsket å få redigert. Dette gjorde vi, og hun redigerte og fikk det til med glans! Vi er imponerte over hvor dedikert hun er og opptatt av å få de beste bildene. Vi anbefaler Rikke på det sterkeste!"
Hilsen Sigurd og Marte 
Later I made this "Wedding Magazine" with text and some of the best photos.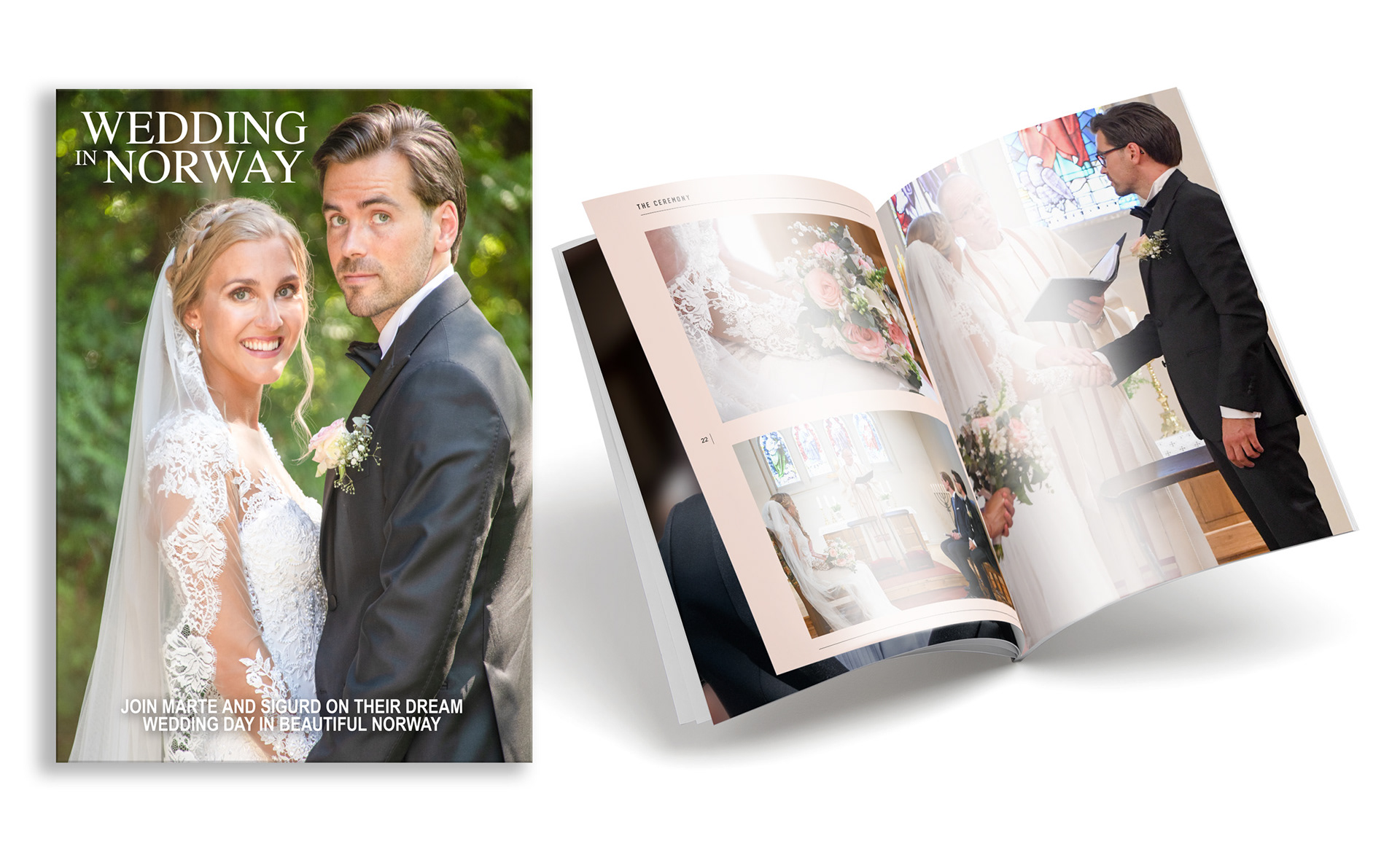 I used a magazine mockup to create the image above, and I used Adobe InDesign to create the real magazine. For some of the text I wrote in the magazine, I had to do some research on the internet. When everything was put together in inDesign, it was time to get it printed. Two samples were ordered online, - one for the couple and one for me. Marte and Sigurd were very pleased with it.
It has been a great pleasure to be a part of their journey!